Hi all,
My name's Fraser, I'm new to the Mealime team… making my first Community post today so… be gentle!
NEWS: v3.0 is live in the App/Play Stores this week. The official announcement can be seen on our blog. This is a thread for us to solicit community feedback. Download the new version and let us know what you think!
iPad App
One of the two major enhancements this month is the launch of our first iPad app. Lots of us have multiple devices, and, let's be honest, sometimes it's nice to have a bigger screen! The iPad app lets you take advantage of the larger screen space, and features a new screen layout for Cooking Mode that lets you see all the instructions in one place, hands-free, no scrolling!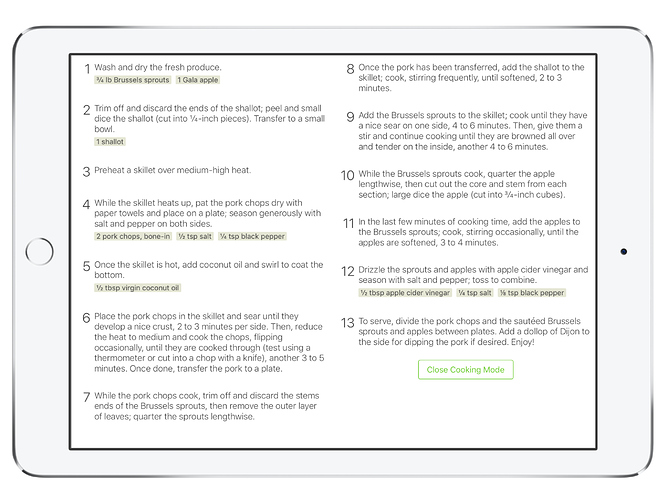 Apple Health Integration
Lots of you here in the community have been asking for a way to more easily share your nutritional information with other health and fitness tools. We love this idea, and so we've created an easy way to push the nutritional contents from your meals over to Apple Health.
Not only does this let you easily compile all your nutritional info in Apple Health, but you should also be able to share it from Apple Health to other popular platforms, like Fitbit and MyFitnessPal. Super exciting, as this is some of our most oft-requested functionality.
This feature is currently reserved for our PRO users only (sorry!).
Lastly, we've made some performance enhancements and bug fixes, as we do with every new release.
Ok, I think that's all we wanted to tell you about. Go give the new version a try and unleash your feedback!
Cheers.